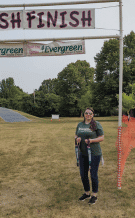 Hooting and Hollering at the Finish!
The Filthy Fun Kids Run is one of our favorite events to sponsor every year. We handed out medals and made up the cheering team at the finish line.
Pollinator Planting Party!
As the Community Partner in Habitat Protection and Enhancement, we hosted a Pollinator Planting Party at Heckrodt Wetland Reserve.
Composting Hand Toweling!
In January, we reinstated our hand towel composting program. Thank you for Petersen Dairy Farm for working with us!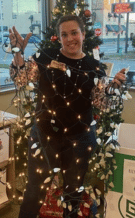 Holiday Light Recycling!
We collected 76 lbs of holiday lights for recycling in 2022! This continues to be a popular recycling event.
Family Trail Clean Up!
In the Summer of 2022, we invited our families to join us for a trail clean up. More hands on deck means more ground covered!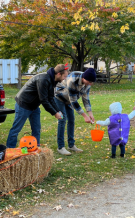 Trick-or-Treat Trail!
Another great year at the Village of Fox Crossing's Trick-or-Treat Trail! We love seeing the little monsters and ghouls.
Community Textile Recycling!
In order to recycle textiles at the Community Clothes Closet, we sponsored the cost of their gaylords used for shipping. It takes a village to create sustainable change.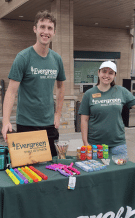 Back to School Block Party!
We helped start the school year in style with People of Progression! The rain didn't keep us away.
Backpack Donations!!
Our Keep the Change fund allowed us to donate backpack and school supplies. These supplies went directly to children in the Fox Valley!