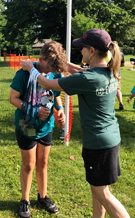 Hands on With The Filthy Fun Run!!
The Filthy Fun Run is one of our favorite events – we returned as the Finish Line Sponsor in 2021!
Community Clothes Closet Goes Solar!
We helped sponsor Community Clothes Closet's switch to renewable energy. Learn more about their solar array at their website: communityclothescloset.org.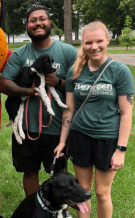 Stepping Out For Furry Flurry!
We are a continuing sponsor of the Neenah Animal Shelter's Furry Flurry! In additional to our financial support, our team headed out and participated in the dog walk this year.
Earth Day Mystery Mission!
On Earth Day 2021, we sponsored the Earth Day Give Back Bus and headed out on a Mystery Mission at Mosquito Hill Nature Center. 92 participants came out to volunteer in the Fox Valley. Thank you Volunteer Fox Cities for organizing this event!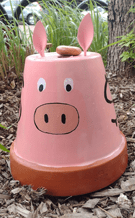 Supporting A Vibrant Downtown!
Evergreen Credit Union employees came together to make a planter display for Downtown Creates, an event hosted by Downtown Appleton. We set up our pig planter on College Avenue (close to our Richmond Street location), promoting making your savings grow!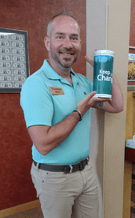 Keep The Change for Fox Cities Greenways!
Our Keep the Change recipient for 2021 was Fox Cities Greenways. We love having our "pocket change" support local organizations! The money raised in remainder of the year goes to our Annual Giving Tree.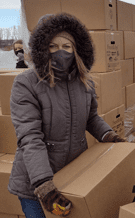 Tackling Local Hunger!
We volunteered with other local credit unions at Feeding America's Mobile Food Pantry.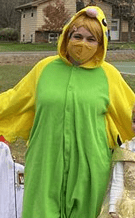 Trunk or Treat!
No tricks, just treats! We popped our trunk for SOAR Fox Cities' Trunk or Treat event.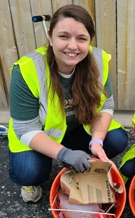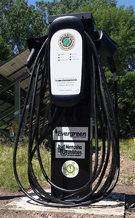 Helped Heckrodt Plug In!
Plug in at Heckrodt Wetland Reserve the next time you stop by. We helped make their solar powered electric vehicle charger a reality!