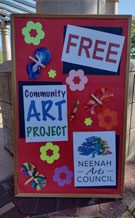 Butterfly Craft at Neenah Farmers Market!
Together with the Neenah Arts Council, we sponsored a free butterfly themed community art project at the Neenah Farmers Market! Many cute caterpillars and butterflies were made.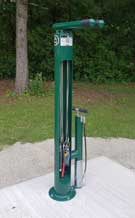 Woodland Prairie Park Fix-it Station!
We sponsored our third Bike Fix-it Station in Fox Crossing at Woodland Prairie Park, where there is a mountain bike trail and a pump track.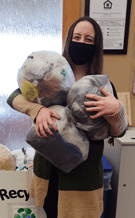 Keep Plastic Film From the Landfill!
In 2021, our members helped keep 122 lbs of plastic film out of the landfill! Zero Waste is one of our four sustainability focus areas and we couldn't do it without you.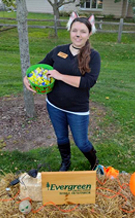 Trick-or-Treat Trail!
We participated in Fox Crossing Parks and Recreation's Trick or Treat Trail.
Staff Development Day!
For our 2021 Staff Development Day, we made tie blankets for community members in need. All staff participated to make 10 blankets!
Trunking and Treating!
Our staff and their families got spooky for the 2021 Trunk or Treat event with SOAR Fox Cities.
Having Fun at SOAR Corn Roast!
We joined SOAR Fox Cities for their annual Corn Roast! Acorn Drop always makes for a great time.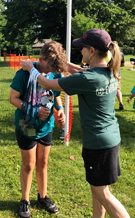 Hands on With The Filthy Fun Run!!
The Filthy Fun Run is one of our favorite events – we returned as the Finish Line Sponsor in 2021!